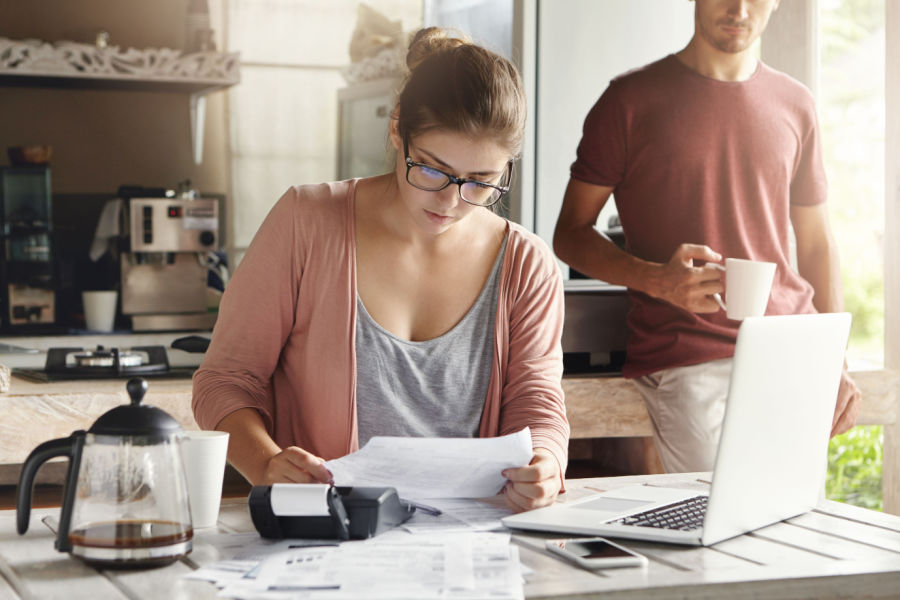 Strategies to Make Sure You Never Miss a Bill Payment
As hired daily money managers, our clients expect on-time bill payments, without fail. Over our 27 years in business, we've developed some tried and true strategies so that we never miss a bill payment. Here, we share those tips with you!
These strategies may sound simple, but they're incredibly effective. Our process is two-pronged and it's important that you do them BOTH.
Set Bill Reminders
Whether you're using a software like Quicken, an Excel spreadsheet, or a digital calendar like Google Calendar, it's important that you're anticipating your due dates, not reacting to them. Set monthly, quarterly, and annual bill reminders for yourself so you know when to expect the due dates.
Our rule of thumb is to set reminders for at least 5 days before the expected due date. This will build in some time for locating the bill, mailing a check, or any other unforeseen delays. Designate certain days of the month as bill payment days. Generally, sitting down to pay bills 2 to 3 times per month is sufficient. On your designated bill payment day, go ahead and pay all of the bills that have bill reminders between now and your next scheduled bill payment day.
Receive Physical Bills
Ensure your bills are coming directly to you – preferably a physical copy in the mail. If not a physical copy, the next best would be a PDF via email. People who are set up for paperless billing are far more likely to miss a payment. Don't be that person! When the bill arrives, file it in your "unpaid bills folder" to be paid during your upcoming designated bill payment day.
---
The reason it's important to do BOTH of the above steps is this: if a bill is lost in the mail or for some reason doesn't arrive, the bill reminder serves as a second line of defense. It will prompt you to say to yourself, "Hey, my credit card payment should be due any day…but I don't see a bill! I need to log in or call customer service."
Let's be real. Sitting down to pay your bills isn't fun. No one looks forward to it. Try treating yourself to an iced coffee or your favorite sweet to enjoy while you're paying bills. It'll make it a lot more "palatable"!
If you've tried every trick of the trade and simply cannot seem to pay your bills on time, consider booking a consultation. We can ensure you never miss a bill payment!