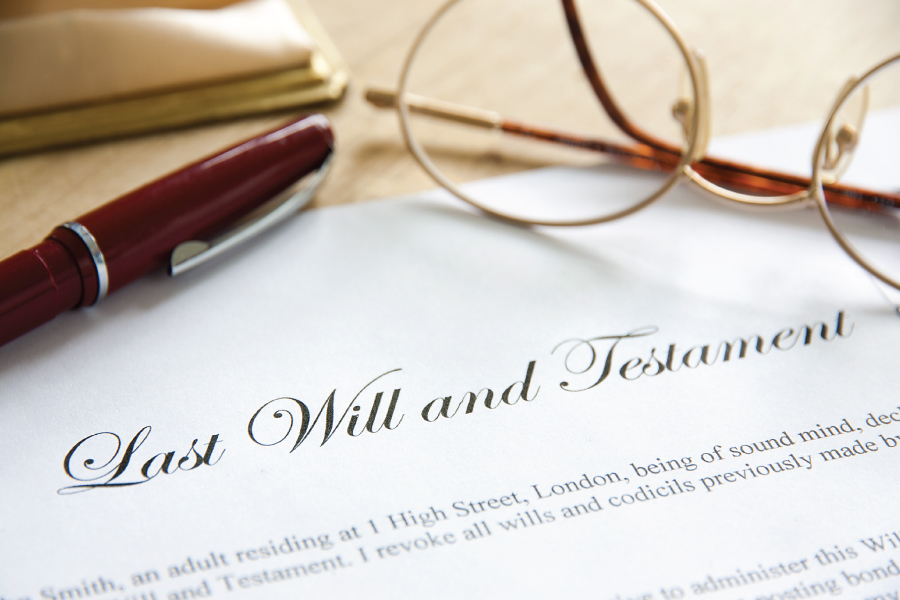 Why We're Creating a Will Before Our Baby Arrives
Written by Rebecca Feeley
---
Lately, my husband and I have been attempting to "get our affairs in order" before our first child arrives in December. At the top of our to-do list was hiring an attorney to draft a will for us…shout out to Doug Bayer of Bayer & Black, P.C. for meeting us on a Saturday to accommodate our busy work schedules and for being patient with us while we made such important decisions.
The number one reason it's so crucial to get a will together prior to starting a family is so that you can designate a guardian to care for and raise your child(ren) should something happen to you. Without this, a guardian may be designated by the court and it could be someone who you would never have chosen. In the will, you can also designate a trustee who will distribute funds to underage children as needed, an executor who will serve as an administrator of your estate, and a healthcare proxy who will make healthcare decisions on your behalf should you become incapacitated. Of course, we all hope that none of this becomes necessary, but it's so very important to plan for the worst case scenario.
It's critical to note that beneficiary designations for insurance policies, 401Ks and IRAs will trump what is written in your will, so you should check those forms to make sure they're in line with how you would like your assets distributed upon your death.
Lastly, if you were to die without a valid will, many states mandate that your assets be split among your spouse and children (even if that's not what you wanted). The court may then appoint an administrator who would be the "gatekeeper" to the funds for underage children. Can you imagine if your spouse had to jump through those hoops in order to get money to pay for his/her own children's needs??
I can tell you one thing, my mind was already at ease leaving Doug's office last Saturday knowing that we had taken steps to protect and care for our future children in the unlikely event that something terrible happens.